Glyndebourne : Opera season is opened !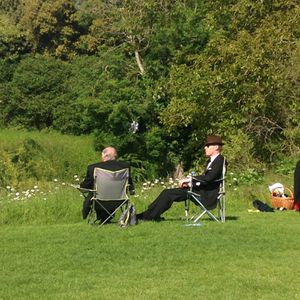 Lecteurs chéris,
Votre Madame K.va bientôt prendre le large, mais avant de vous laisser révasser au bord de la piscine, je vous ai pondu un dernier petit article !
Il y a quelques semaines, j'ai eu le grand plaisir de participer à un évènement grandiose.
Un opéra ( Poliuoto) à Glyndebourne
Vous avez entendu parlé d'Ascott ? Des dîners blancsparisiens ?
Et bien, une soirée à Glyndebourne, c'est un peu un doux mélange de ces incroyables moments ! L'opéra en plus !
Allez, je vous explique !
Tout d'abord direction Victoria Station en robe longue pour 1h de trajet, dans un train rempli de robes de soirée et smocking...So british le décalage !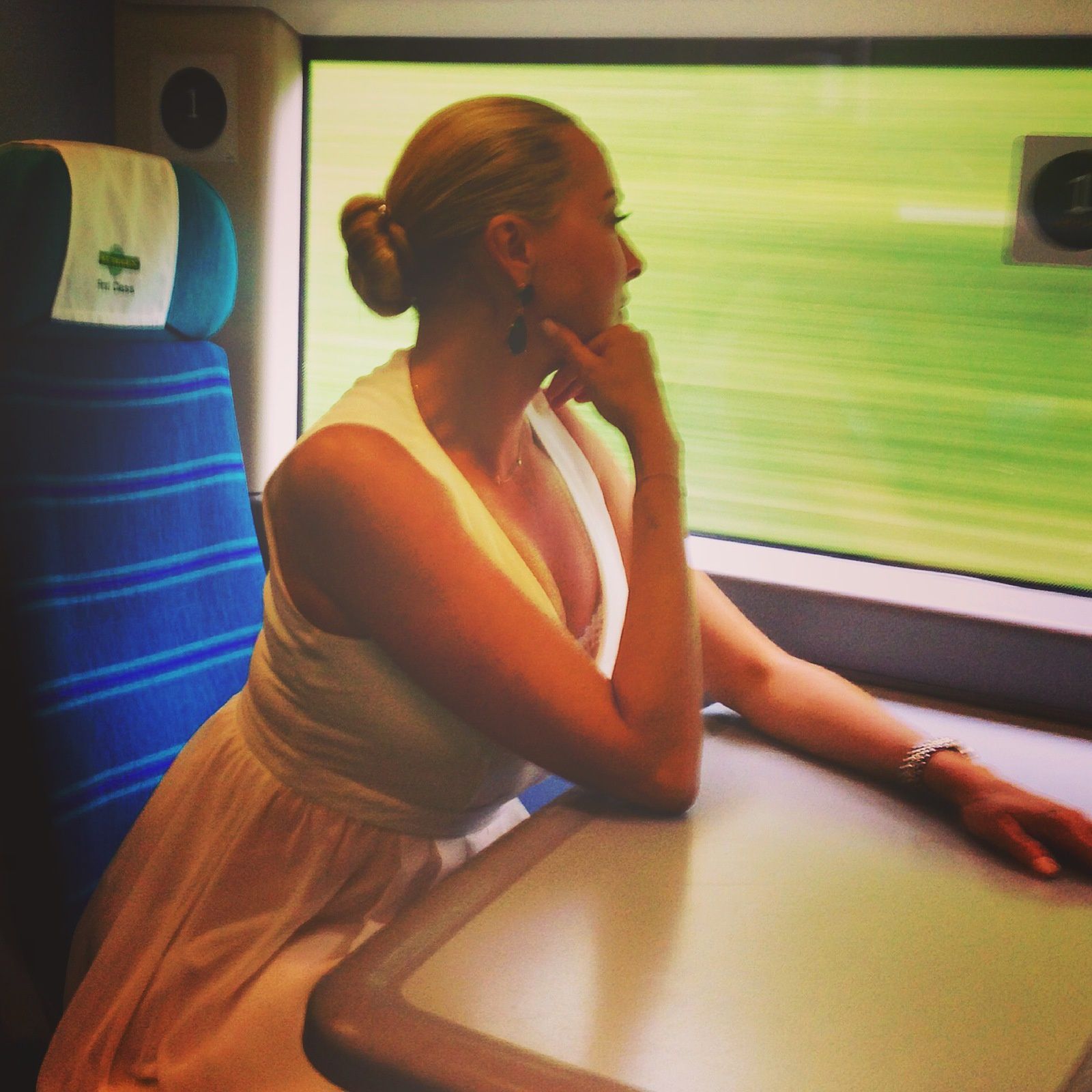 Arrivée Glyndebourne :
Fondé en 1934 par John Christie et son épouse, chanteuse d'opéra, Audrey Mildmay, Glyndebourne, s'est toujours engagé à présenter un Opéra de très grande qualité, développant de nouveaux talents et recherchant un nouveau public toujours plus large. Glyndebourne s'est toujours attaché a resté independant financièrement depuis sa création.
Qu'est-ce que Glyndebourne ?
Glyndebourne est un opéra construit curieusement middle of no where…dans la campagne du Sussex. Glyndebourne est absolument unique : Il est reconnu comme un des plus merveilleux opéras. Ses productions sont produites dans le monde entier, et présentées dans des cinémas , de New York à Tokyo.
À l'origine le théâtre a été construit pour placer 300...
Maintenant dirigé par son petit-fils Gus, il reste encore une entreprise familiale. Lorsqu'arrive enfin la saison des Festival, le temps s'arrte sur Glyndebourne.
Le temps d'un soir, la magie opère.
Beaucoup veulent pique-niquer dans le jardin. Certains s'étendent sur des tapis, d'autres apportent des tables, des chandeliers et des seaux à glace. Tout le monde respecte l'étiquette à la letre et c'est donc en tenue de soirée que vous dinerez dans les jardins ! Ou dans les restaurants pour un repas délicieux concoté par d'excellents chefs.
De telles excentricités font partie du charme de Glyndebourne.
Mais sa réputation mondiale provient surtout d'une passion pour l'excellence artistique.
Sa réputation cela permet d'attirer les meilleurs artistes du monde. Aujourd'hui, son Festival et Tour présentent plus de 120 prestationschaque année, à environ 150,000 personnes. C'est une institution, mais pas un musée.. Ses programmes équilibrent le répertoire célèbre avec des œuvresmoins familières, tant classiques que plus contemporains .
En plus des directeurs d'opéra établis, Glyndebourne invite des directeurs de théâtre doués à apporter leur vision créative à l'opéra, souvent pour la première fois.
Le dîner dans les jardins : Amazing !
Que porter ?
Pendant le Festival (Mai - août)

La tradition de porter la tenue de soirée pendant le Festival Glyndebourne, fut décidé par le fondateur John Christie, qui a estimé que c'était une des façons) de montrer son respect aux interprètes. Et on adooore !!!

Franchement, n'hésitez pas à vous munir de votre petit cachemire…la brume s'abbat vite dans cette campagne anglaise et il y fait vite frisquet !

Pendant le Tour (octobre - décembre)

Une tenue plus informelle est recquise. Robes et costumes sont quand même de rigueur of course !
http://www.glyndebourne.com/your-visit/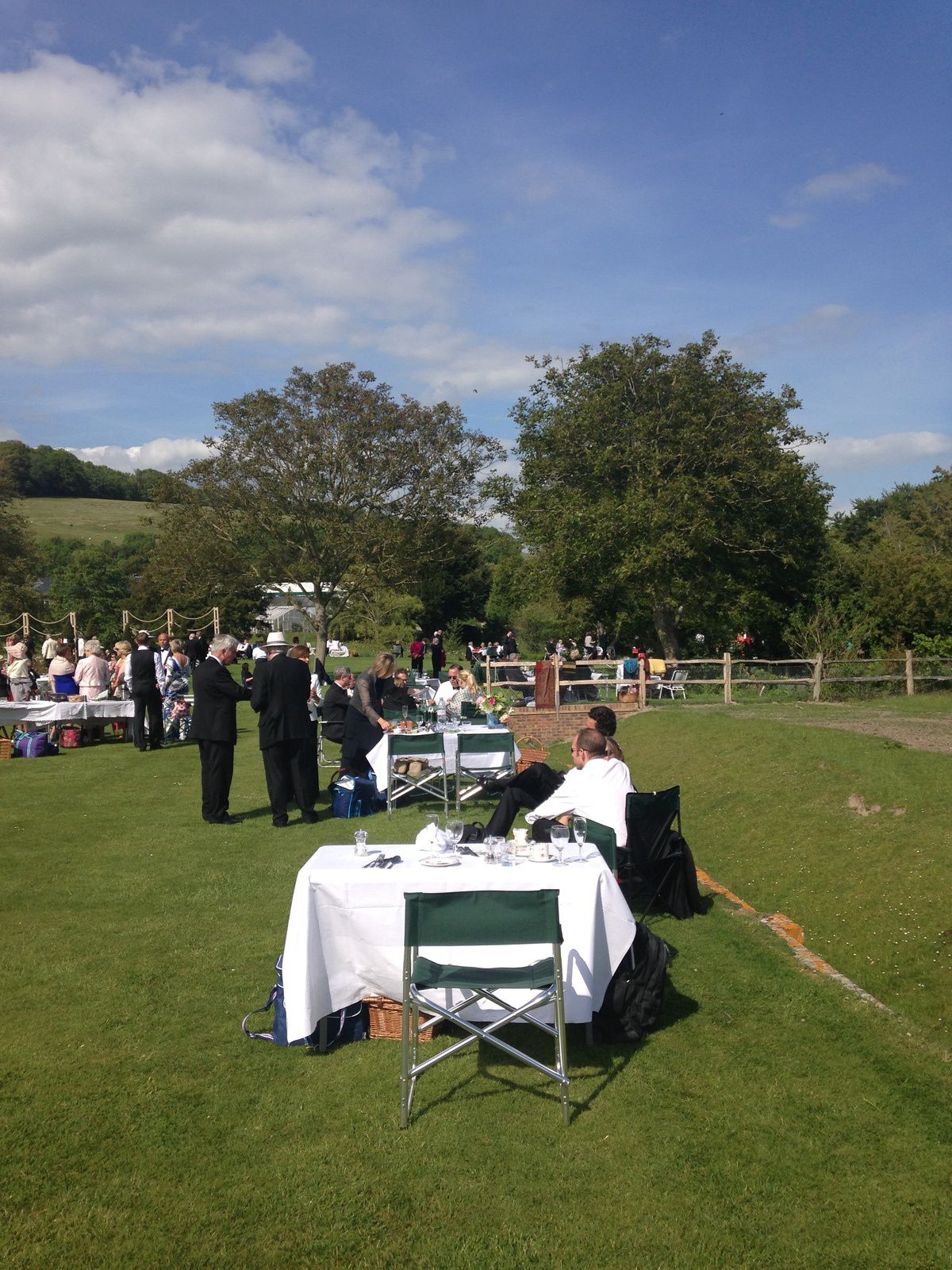 Bonnes vacances à toutes et à tous, on se retrouve dès septembre pour de nouvelles aventures !
Je ne vous abandonne pas complètement et puisque vous pouvez retrouver les tribulations de votre blonde préférée sur la page facebook
http://www.facebook.com/TheMadameK
Et également, sur le tout nouveau compte instagram ( déjà plus de 400 abonnés ! Merci by the way!) :
http://nstagram.com/the_madame_k
See U soon !
The Madame K.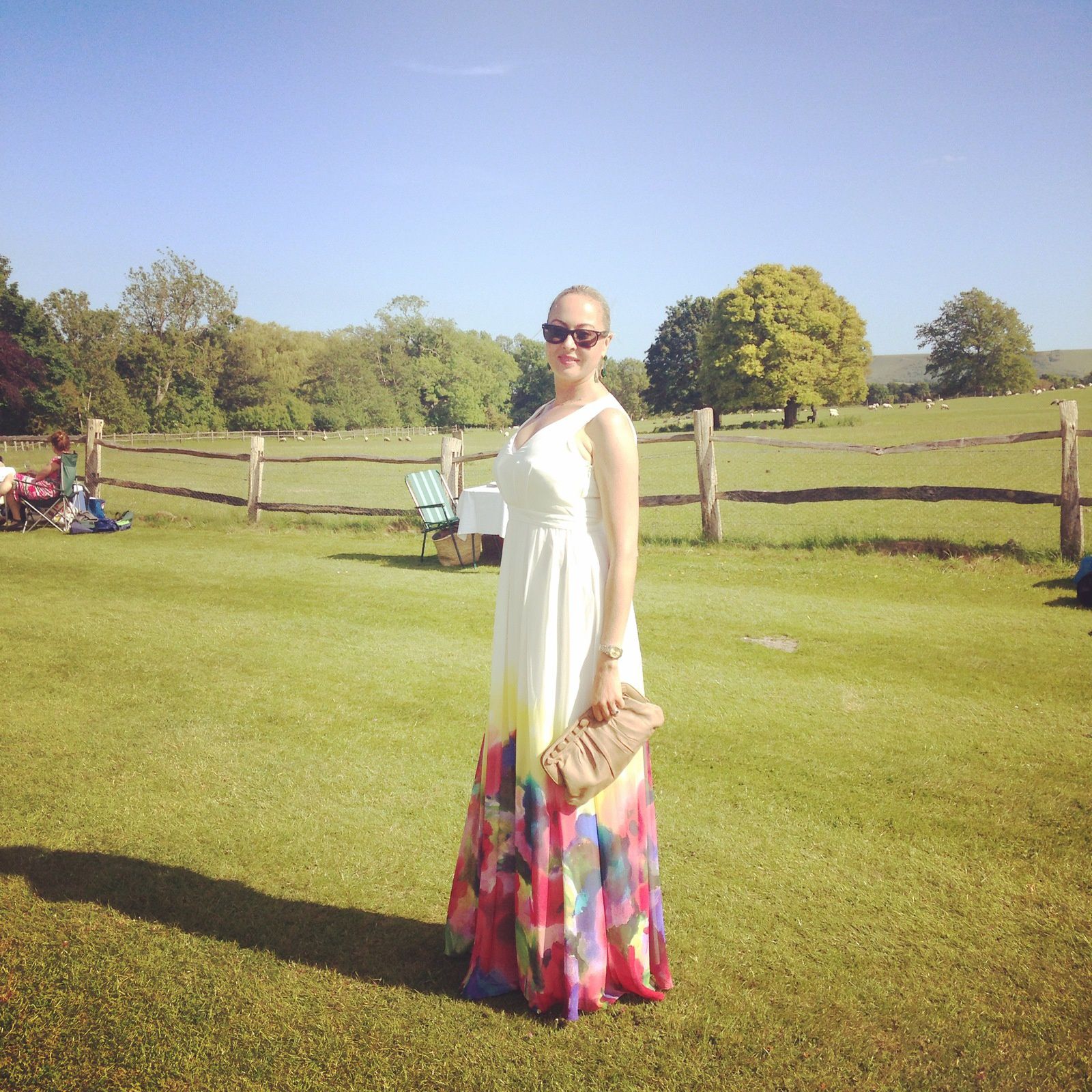 Beloved readers,

Your Madam K. will soon go away in vacations , but before letting you dreaming at the edge of the swimming pool, I laid you a last small article!

There is a few weeks, I had the great pleasure to participate in a grand event.

An opera ( Poliuoto) to Glyndebourne

You heard about Ascott? The Dîners Blancs in Paris, New-York & co ?

Then one evening to Glyndebourne, it is a little a soft mixture of these incredible moments ! The opera in more !

Go, I explain to you !
First of all, direction Victoria Station in long dress for 1 hour of journey, in a train filled with evening dresses and smocking... British So the gap!
Founded in 1934 by John Christie and his opera singer wife, Audrey Mildmay, Glyndebourne is commited to presented opera of highest quality, commissioning new work, developing new talent and reaching new audiences. Crucially, Glyndebourne has remained financially independent since 1934.
What is Glyndebourne?
Glyndebourne is an opera house in the Sussex countryside. In the world of opera, Glyndebourne is unique. It is recognised globally as one of the great opera houses. Its productions travel worldwide, are performed live in other opera houses and screened in cinemas from New York to Tokyo.
Now run by his grandson Gus, it is still very much a family concern. Its Festival audiences arrive from far and wide and an extended interval gives them time for an evening meal. Many choose to picnic in the garden. Some sprawl on rugs, others bring tables, candlesticks and ice buckets. Almost all wear evening dress.
Such eccentricities are part of Glyndebourne's charm. But its global reputation stems from a passion for artistic excellence. Founder John Christie insisted on "doing not the best we can do but the best that can be done anywhere". For over 80 years, that has remained Glyndebourne's touchstone.
Glyndebourne's commitment to quality has earned it a loyal following, enabling it to preserve its financial independence through good times and bad. Its reputation enables it to attract the world's finest artists. Today, its Festival and Tour present over 120 performances each year, to some 150,000 people. It's an institution, but not a museum. Glyndebourne (and its audiences) are noted for their sense of adventure. Its programmes balance well-known repertoire with less familiar works, both old and new, including British premières and new commissions. In addition to established opera directors, Glyndebourne invites talented theatre directors to bring their creative vision to opera, often for the first time.
Originally the theatre was built to seat 300. It was enlarged and improved many times in subsequent years to hold larger audiences; such was the demand for opera at Glyndebourne. By 1977, it held 850 people.
By the 1990s it was clear that Glyndebourne needed an even larger auditorium so in 1994 a new opera house was built to seat 1,200, opening with a performance of Mozart's Le nozze di Figaro, a fitting tribute to the Festival's origins.
http://www.glyndebourne.com/your-visit/
What to wear ?
During the Festival
(May – August)
The tradition of wearing evening dress during the Glyndebourne Festival originated with founder John Christie, who felt that it was one of the ways the audience could show its respect for the performers.
Formal evening dress is customary for the summer Festival. Given the perils of the British weather, it is advisable to bring an additional, warm layer: cardigans, wraps and jackets are a good idea!
Changing facilities, if required, are provided in the Plashett Building at the foot of the car park as indicated on the Glyndebourne site map.
During the Tour
(October – December)
In keeping with the more informal feel of the Tour, whether at Glyndebourne itself or when visiting other venues around the UK, the dress code is smart casual.
Whilst some audience members do choose to make their visit to Tour performances a special occasion and dress accordingly, others may be arriving straight from work. Please wear whatever you find comfortable.
I wish all some great holidays, we find ourselves in september for new adventures !
Don't worry, i don't abandon you completly...You could still follow your favorite blonde on the facebook page :
http://www.facebook.com/TheMadameK
And now, on instagram :
http://nstagram.com/the_madame_k
Already more 400 followers, by the way, thank you so much guys ! Love you so much !!!
See U Soon,
The Madame K.